Elite Dental Studio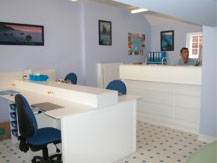 Elite Dental Studio is a private prosthetic dental laboratory situated in Ripon, North Yorkshire. Its aims are to provide a first class service using the best equipment and the most successful Techniques that the market place offers.
The appliances we manufacture can also incorporate implants, chrome cobalt and gold frameworks. Treatment plans can also be provided and discussed between experienced technicians and the dentist.
In short Elite focuses on the top end of the market, more importantly the time spent on cases in the lab, together with the patients appointments at the studio are often full days or half days, this enables the team to work properly, focusing only on the patient without 'the time factor' at all.
For excellent service and advice call Elite today.
For where to stay and what to do
Visit Ripon Internet